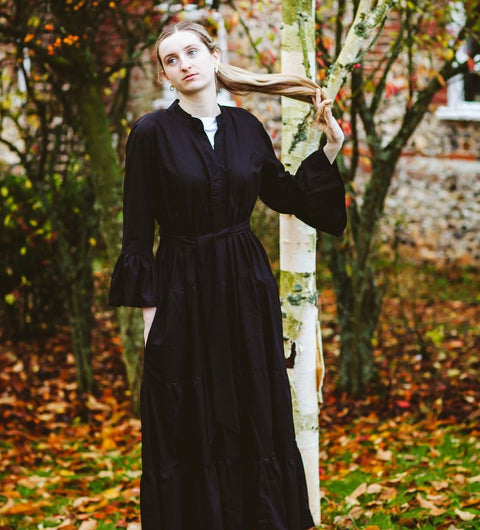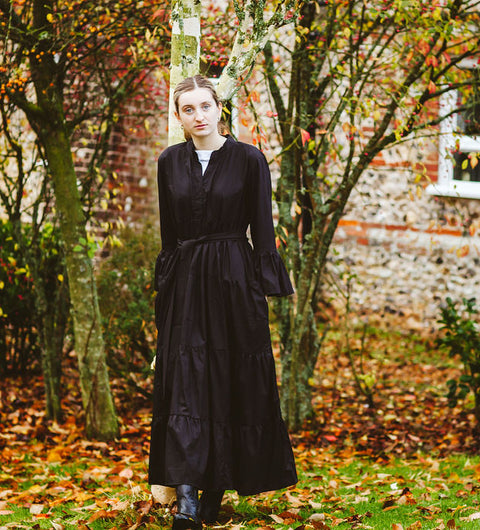 Stunning 100% Cotton premium shirting fabric dress, with maxi tiered skirt and bell
sleeves, and Kaftan style neck line – super flattering and can be worn with or without
the matching 'Obi' belt. We love a pocket here and have ensured these have side
pockets. Whether you want a casual look with trainers, or a more up tempo look
belted with wedge espadrilles – these dresses are versatile and stylish. They come
in a one size fitting, which covers a UK 8-14.
Features
Cotton
Kaftan Neck
Bell sleeves
Tiered skirt
Pockets
Matching Obi Belt
Machine wash
Stunning sustainable dresses made and designed as a YUNION T and
Designerfriday collaboration. Designerfriday make clothing made from recycled
materials and discarded fabric - a huge number of fabrics have gone to waste with
cancelled orders in several production units especially in manufacturing countries
like India. To tackle this problem they save and repurpose any overstocks, by
collecting fabric no longer of use from production units meaning all garments are
made of 100% surplus premium quality fabrics. Repurpose, redesign and recycle.

Maxi Dresses
UK Size

Bust
(underarm to underarm)

Waist

Armhole

Length

Bicep

8-14

54cm/21"

23.5cm/9.25"

54"/137cm

38cm/15"