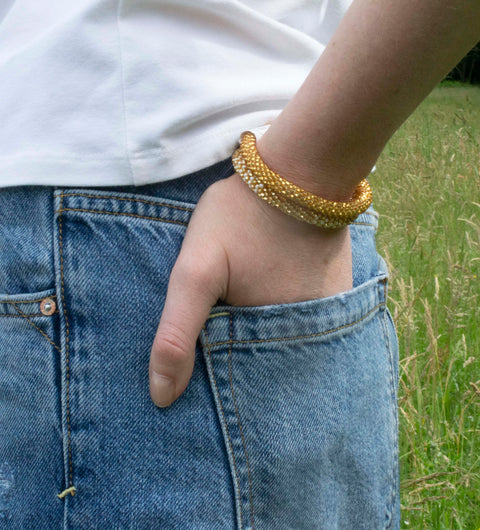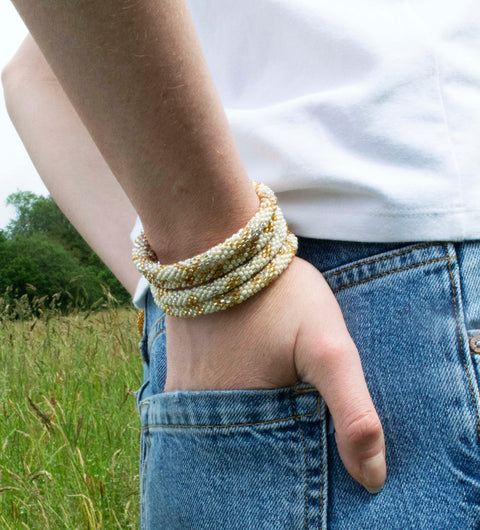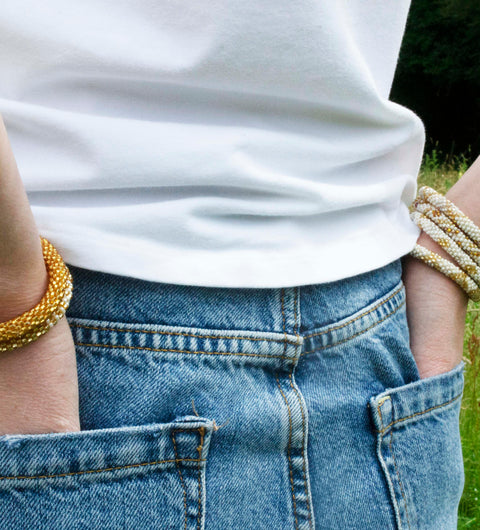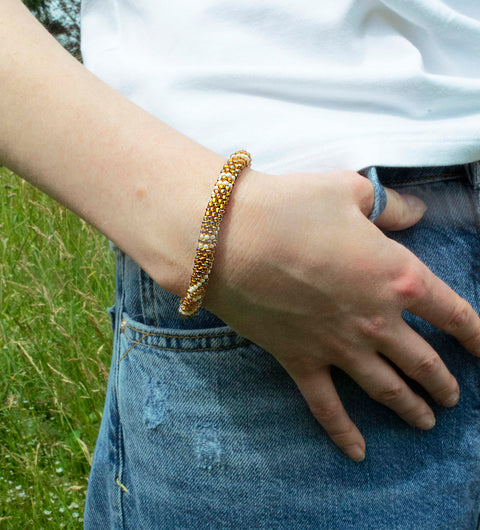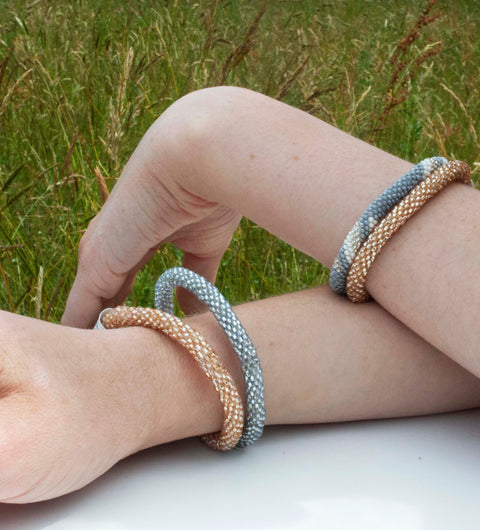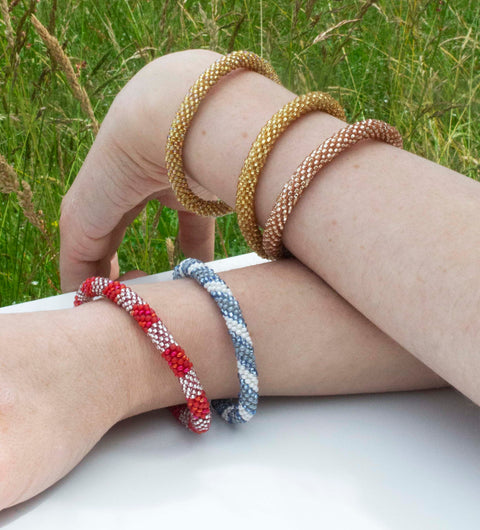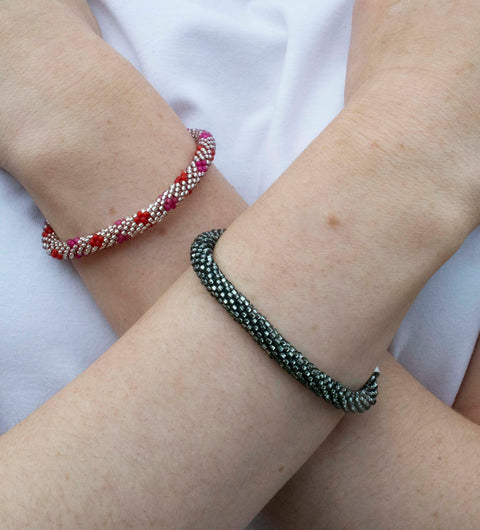 We love these fabulous and fun bracelets, they look really gorgeous in stacks of 3 and make a real style statement.  Even better they are ethically made, with the objective to empower the women who make them...
"This Roll-On bracelet was ethically crafted for you by one of our beloved Nepali artisans.  Your purchase directly empowers this woman to create a life she is proud of, through sustainable job she loves," AID THROUGH TRADE Original Roll-On bracelet (Fair Trade Federation member).
There are numerous bead colours and designs to choose from.
Details:
They roll on over the hand and fit from small to large wrists.